E-Business experience and knowledge united
Digital Business School is an education project of the digital agency dotSource.
Digital Business School (DBS) was founded in 2015 and provides executives, IT, sales, and marketing specialists with professional development in the field of e-business and digitalisation, enabling companies to face the challenges of the digital changeover with qualified personnel.
Our programme offers the certification courses »E-Commerce Manager« and »Digital Transformation Architect«.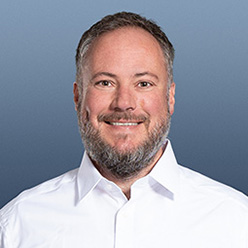 Christian Otto Grötsch
Digital Business School | dotSource GmbH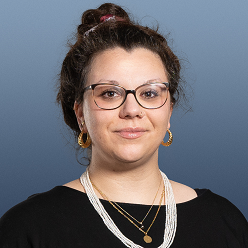 Theresa Hempel
Digital Business School | dotSource GmbH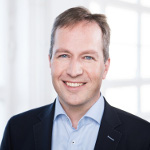 Martin Groß-Albenhausen
Vice CEO, Bundesverband E-Commerce & Versandhandel Deutschland e.V.
Topics: e-commerce and multi-channel strategy, positioning, pricing and business model development
Dr. Kai Hudetz
Managing Director of IFH Institute for Trade Research GmbH and associated ECC Cologne
Topics: strategy development and implementation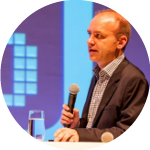 Jochen Krisch
Industry Analyst & Consultant
Topics: e-commerce trends & best practices, trading and sales concepts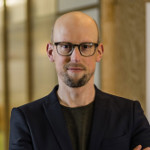 Harald Gögl
Managing Director launchlabs GmbH, Innovation Consultant
Thema: Design Thinking
Oliver Dahms
Managing partner DAHMS solutions GmbH
Topics: logistics, fulfillment, returns management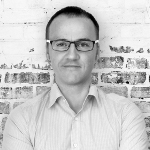 Christian Müller
Founder / Agile Coach proagile.de
Topics: Management in times of digital change, new forms of communication & collaboration
Charles T. Julien
Founder (of Simplefive, among others), Managing Director, Consultant, Lecturer
Topics: Business models from Silicon Valley, success factors of start-ups
Christian Malik
Founder and Managing Director of dotSource GmbH
Topics: digitalisation, e-commerce trends, challenges for the digital company, change management
Christian Otto Grötsch
Founder and Managing Director of dotSource GmbH
Topics: strategies for the implementation of new business models, change processes and challenges in marketing, sales, purchasing, logistics and IT
Frank Ertel
Managing Director of dotSource GmbH
Topics: project delivery, application management and technology
André Wolf
Team Leader Strategy, Digital Marketing & UX, dotSource GmbH
Topics: technologies, system architectures, system evaluation and system selection, IT operations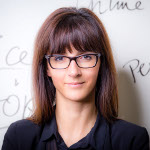 Beatrice Jähne
Team Leader Strategy & Digital Marketing, dotSource GmbH
Topics: customer journey, conversion optimisation, online marketing strategies, email marketing, social media marketing, affiliate marketing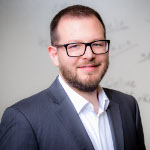 Emanuele Pasin
Digital Marketing Manager, dotSource GmbH
Topics: search engine optimisation, conversion optimisation, web analytics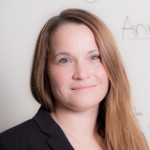 Annekathrin Grundmann
Digital Marketing Manager, dotSource GmbH
Topics: search engine advertising, social media marketing, social ads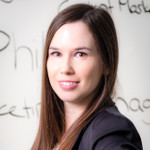 Saskia Philips
Digital Marketing Manager, dotSource GmbH
Topic: search engine advertising, social ads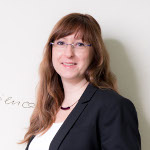 Antje Engstler
Senior Art Director/Team Leader User Experience Design, dotSource GmbH
Topics: user experience, design, information architecture
Carsten Behr
Usability / UX Professional, dotSource GmbH
Topics: Platforms, Mobile Usability, Website Testing
Oliver Kling
Digital Analyst, dotSource GmbH / Digital Business Blogger, handelskraft.de
Topics: digital trends, new technologies and business models
Tino Machts
Team Lead PIM / MDM & Digital Experience Solutions, dotSource GmbH
Topics:  product information management, master data management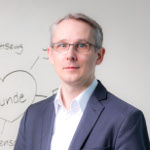 Thomas Böhme
Team Leader CRM, dotSource GmbH
Topics: customer relationship management, marketing automation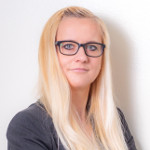 Cornelia Stanke-Zimare
Legal Counsel, dotSource GmbH
Topics: Legal aspects of enterprise resource planning
dotSource, that's over 200 digital natives with one mission: designing digital customer relations. Our work rises from the connection of humankind, space, and technology.
We've been supporting businesses in their digital transformations since 2006. Whether e-commerce and content platforms, customer relationship and product data management, or digital marketing and artificial intelligence: our solutions are user-oriented, emotional, targeted, and intelligent.
We see ourselves as a partner of our clients, whose special requirements and needs flow into the project straight from the first idea.
From strategy consultation and system selection, to concept creation and UX design, to operation in the cloud – together we develop and implement scalable digital products. Our approach relies on new work and agile methodologies such as scrum and design thinking. Companies like EMP, BayWa, Axel Springer, hagebau, C.H. Beck, Würth and Stabilo trust in our competence.
With our blog Handelskraft.com, annual Trend Book, and Handelskraft Conference, we network industry knowledge and provide insight into current opportunities and developments of digital brand management. In order to comprehensively prepare professionals and executives for the entrepreneurial challenges of the digital world, we launched Digital Business School together with Steinbeis Technology Group in 2015.
With our groundbreaking solutions, we have been able to establish ourselves as one of the leading digital agencies in German-speaking Europe and are now among the top 10 largest companies in the industry.
Jena: Birthplace of e-commerce and high-tech location with a high quality of life
The Digital Business School headquarters is located in Jena, Thuringia. A majority of professional development events and seminars are held here. That Jena is closely linked to the topics of digitalisation and e-commerce, can be seen from afar: The Jentower is not only the tallest office building of the new Länder, but also the location of the e-commerce solution Intershop - the first e-commerce software worldwide.
The city of about 110,000 inhabitants is also known for the international success stories of Zeiss, SCHOTT, and Jenoptik. Jena is home to international companies as well as numerous small and medium businesses.
Also in terms of culture, sports, and nature Jena has much to offer.
The Digital Business School roof terrace is ideal for enjoying the summer festival "Kulturarena". Digital Business School participants can look forward to visiting the pub mile "Wagnergasse". For the perfect end of the working day, a stroll through the Jena Paradiespark is worthwile, as it lives up to its name with lots of greenery, the Saale, the bar "Strand 22" and volleyball courts.