E-Business Theory and Practice Combined
Digital Business School is a training project of the digital agency dotSource in cooperation with e-commerce institutions and associations, including the bevh (the Federal Association of German E-Commerce and Mail Order Business) and ECC Cologne.
Thanks to this cooperation and the close collaboration in terms of concept creation and the development of content and methodology for the seminars, our training courses meet both a high practice-oriented and scientific standard.
Digital Business School (DBS) was launched in 2015 together with Steinbeis Technology Group (part of Steinbeis University Berlin) in order to offer training courses in the field of e-commerce and digitalisation to professionals and executives from B2B and B2C, enabling them to meet the challenges of digital transformation with qualified employees.
At Digital Business School, you can complete the »E-Commerce Manager« and »Digital Transformation Architect« certification courses. We also support you in the concept creation and implementation of individual training formats.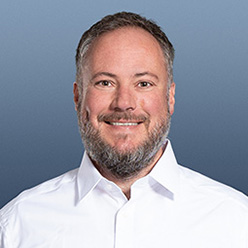 Christian Otto Grötsch
Digital Business School | dotSource SE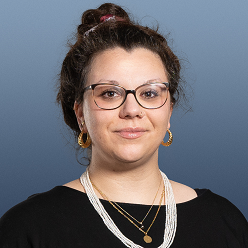 Theresa Hempel
Digital Business School | dotSource GmbH
dotSource has been developing and implementing scalable digital products for marketing, sales and services since 2006. Specialised consulting and development teams rely on a highly integrated combination of strategy consulting and technology selection – from branding, concept creation, UX design and conversion optimisation to operation in the cloud. Whether it is e-commerce and content platforms, customer relationship and product data management or digital marketing and business intelligence: dotSource solutions are user-oriented, targeted and data-driven.
When it comes to collaboration, dotSource relies on New Work, integral planning and agile methodologies such as Scrum and design thinking. More than 500 digital natives see themselves as partners of their clients, taking into account individual requirements and living up to the dotSource vision of »Digital Success Right from the Start«. Companies like ESPRIT, hessnatur, Ottobock, TEAG, KWS, BayWa, Axel Springer, C.H.Beck, Würth and Netto Digital trust in this expertise.
On the agency's own blog Handelskraft.com, in the annual Trend Book and at the Handelskraft Conference, dotSource networks industry knowledge and provides insights into current opportunities and developments of digital brand management.
Digital Business School, which was launched together with Steinbeis Technology Group in 2015, comprehensively prepares professionals and executives for the entrepreneurial challenges of the digital world.
dotSource has established itself as one of the leading digital agencies in German-speaking Europe and is now one of the top 10 most successful companies in the industry.
Jena: Birthplace of E-Commerce and High-Tech Location with a High Quality of Life
Digital Business School is headquartered in Jena, Thuringia. The majority of its training courses and seminars take place there. It can be seen from afar that Jena is closely linked to the topics of digitalisation and e-commerce: not only is the JenTower the tallest office building in the new federal states of Germany, but it is also home to the e-commerce solution Intershop – the world's first e-commerce software. 
In addition, the city with a population of just under 110,000 people is well-known for the international success stories of Zeiss, SCHOTT and Jenoptik. Jena is home to international corporations, but also to numerous small and medium-sized enterprises.
It has a lot to offer in terms of culture, sport and nature, too.
The rooftop terrace of Digital Business School is a wonderful place to enjoy the »Kulturarena« summer festival. Digital Business School participants can also look forward to a visit to the pub district called »Wagnergasse«. To round off the day perfectly, it is worth taking a stroll through Jena's Paradiespark, which lives up to its name with lots of greenery, the Saale River, the »Strand 22« bar and volleyball courts.