Are you interested in the Certification Tracks or modules? Sign up to reserve a place here (please note that the places for the Certification Tracks are limited). You don't enter into any obligation with your reservation.
After your reservation we will contact you within 1 or 2 days in order to discuss all details. Then you can submit your binding registration for the study programme and/or the professional development programme. We look forward to meeting you!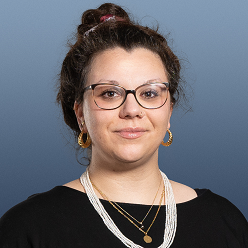 Would you like to learn more? I'm looking forward to your request!
Theresa Hempel
Digital Business School | dotSource GmbH