More traffic and satisfied customers through targeted online marketing campaigns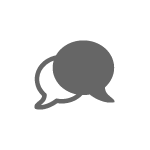 As an online shop operator, you aim to enhance traffic to your site, to increase your conversion rate and thus your revenue, and to turn your visitors into satisfied and recurring customers.
To succeed in this, you make use of various online marketing tools, from search engine optimisation and search engine advertising through to newsletters and email marketing right up to social media marketing.
The opportunities in online marketing are almost limitless and budgets are quickly exhausted.
Therefore, all activities should be well thought out and purposefully used.
Set priorities in your online marketing activities
Therefore, unlike many other online marketing training courses, we don't pursue the aim of presenting you all possible options in online marketing.
Since not all measures can be readily transferred to your own company, we offer seminar content that is practice-oriented and tailored to your business:
BEGINNER LEVEL:
What are your goals and by which (available) means can you can achieve them efficiently? In which areas are your competitors active? How do your customers' journeys look like and via which touch points can you address them optimally? Which online marketing mix is ​​therefore relevant to you?
ADVANCED LEVEL:
In which areas have budgets not been used efficiently enough, where has the desired effect not been achieved? How can you get more out of your campaigns? How can you measure and optimise your online marketing activities?
YOUR BENEFITS
Consideration of individual previous knowledge
You determine workshop topics and duration
Practical knowledge specifically tailored to your business
Exclusive training of your team
Focus on practical implementation of online marketing activities
Training by certified online marketing experts
Imparting of practical knowledge from years of project experience in online marketing
Individual online marketing training for your team


Tell us where you want to put your focus - we set up an individual agenda for you.
Content marketing and search engine-relevant copywriting
Search engine optimisation
On- and off-page optimisation
Conversion and usability optimisation for websites and online shops
Target group analysis and customer journey
Target group-specific search engine advertising
Display advertising for cross-channel branding campaigns
After-sales concepts via newsletters and email marketing
Web analytics: data collection and analysis
Automated product data marketing
Branding through social media and community marketing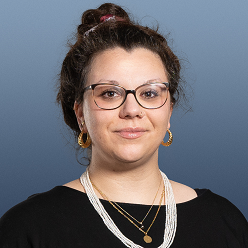 Would you like to learn more? I'm looking forward to your request!
Theresa Hempel
Project Leader Digital Business School