Content of this thematic block


1ST DAY
Logistics & fulfilment

Supply chain management
Fulfilment strategies
Returns management

Strategy implementation best practice
3RD DAY
Presentation of business cases and concluding discussion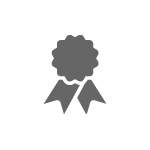 You will gain the following competencies:
Interpret market situation and market results and implement these in target oriented decisions
Interdisciplinary thinking and action
Complex decision-making in an uncertain environment
Recognise the connections and success factors between classic and online advertising, fame, quality, and security of the website, production, payment conditions, prices and demand.
Interdisciplinary thinking and action
Gain an overview of difficult situations
Gain transparency regarding the consequences of decisions made
Management of growth and seasonal fluctuations
Efficient communication through visualisation
Decision-making in a team
New dates for the seminar 2019/2020! Registration is now open!