Content Of This Thematic Block


1st day
Requirements engineering:
Identifying, analysing, specifying and validating all attributes and framework conditions of an e-commerce system
2nd day
Digital business technologies and systems:
Single source of truth
System architecture
Interfaces
E-commerce and content management systems
System selection
3rd day
Shop management fundamentals
Basic functionalities of online shops
Products and categories
Content, customer, and order management
Onsite marketing
Monitoring and reporting
4th day
Legal aspects of e-commerce:
Imprint
Privacy and data security
Information obligations
Terms and conditions
Price and product information
Email marketing
Cross-border e-commerce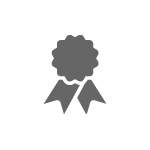 You will gain the following competencies:
Reference architecture of shop systems, especially the processes which occur in the background of an online shop, from receipt of goods and warehousing, order processing, and customer service, though to shipment to the customer.
Category management: Item master data, categorisation and creation of the catalogue structure in an online shop
You will gain an understanding of the problems of legal issues relating to regulatory aspects of shipping trade
New dates for the seminar 2019/2020! Registration is now open!