Content of this Thematic Block


1ST DAY
Introduction user experience (UX)
Navigation design and information architecture
Methods of visualisation
Design fundamentals
2ND DAY
User interface (UI) and user experience (UX)
Usability and conversion optimisation
E-commerce and web patterns
3RD DAY
Web technologies and platforms
Landing pages and microsites
Mobile technologies
Mobile usability and mobile patterns
4TH DAY
Practical exercises on navigation structure and information architecture
Business case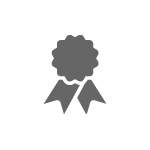 You will gain the following competencies:
Moreover the participients are acquainted with the stages of the customer journey.
Classification and comprehension of practical issues in an e-commerce context
Implementation of a system-related approach on software systems from the user and developer perspective
You will be able to apply theoretical knowledge of web and online shop structures on daily e-commerce issues.
Application of appropriate tools within the stages of a software project
The dates of the seminar series 2019/2020 at a glance
For the certification course "Digital Transformation Architect" you will take 5 thematic blocks from the certification course "E-Commerce Manager" as well as the separate thematic block "Innovation, Transformation & Leadership", which is specifically aimed at decision-makers and executives!