Content of this Thematic Block


1ST DAY
Introduction to digitalisation
Current digital business trends and their effects on businesses
Challenges for companies (internal and external factors)
2ND DAY
Introduction to digital business
Strategies and business models
Components of e-business strategies (assortment, price, marketing, sales, service, fulfilment, IT)
Strategy development
3RD DAY
Personas
Customer journeys
Customer touchpoints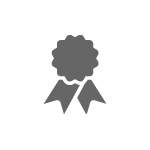 You will gain the following competencies:
Transaction and support of electronic business processes on the basis of e-business technologies.
Classification and understanding of practical problems in relation to economic, information technical and e-commerce specific contexts
Analysis of E-Commerce systems such as e-shops, e-procurement, e-market place systems and their functional characteristics for the support of various commercial transactions within a value creation train.
You are able to apply your own theoretical knowledge to the development and implementation of business models in the internet.
An overview of concepts for the integrated execution of all a company's automatable business processes with the help of information and communication technologies
The dates of the seminar series 2019/2020 at a glance
For the certification course "Digital Transformation Architect" you will take 5 thematic blocks from the certification course "E-Commerce Manager" as well as the separate thematic block "Innovation, Transformation & Leadership", which is specifically aimed at decision-makers and executives!