Content of this Thematic Block


1ST DAY
Data management: trends, drivers, organisational requirements
Consistent and safe data repository
Centralisation vs. cloud
Big data and IoT
Master data management
Product information management
2ND DAY
Practical example of processes, system landscapes, and interfaces in B2C and B2B projects
3RD DAY
Controlling fundamentals
KPIs according to the Balanced Scorecard approach
KPI management
Development of a KPI system
4TH DAY
Web analytics:
Fundamentals, functions, benefits, system selection
Data collection, storage, and evaluation
Demo (i. a. Google Analytics)
Website testing:
Fundamentals
Preparation, implementation, and evaluation of tests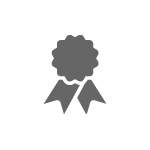 You will gain the following competencies
Develop concepts for web analytics and controlling and to take decisions on resource usage and budget on this basis
Evaluate web analytics and web controllings adequately to solve the problem as well as to select them
Configure and use web analytics instruments, tools, and software in the context of company-specific requirements partly autonomous
New dates for the seminar 2019/2020 series! Registration is now open!
For the certification course "Digital Transformation Architect" you will take 5 thematic blocks from the certification course "E-Commerce Manager" as well as the separate thematic block "Innovation, Transformation & Leadership", which is specifically aimed at decision-makers and executives!