Content of this Thematic Block


1ST DAY
Innovative business models from Silicon Valley
Success factors of start-ups (culture of innovation, tools, way of thinking and work approach)
Leadership fundamentals, motivation, and innovation management
2ND DAY
Management in times of digital change (Part I):
Digitalisation, disruption, organisation
New forms of communication and collaboration
Agility and innovation (mindset, lean philosophy, MVP)
Digital and agile transformation (prerequisites, modern organisation, change of culture, supporting change)
3RD DAY
Management in times of digital change (Part 2):
From analogue executive to digital leader (high-performance teams, lateral management of agile teams)
Agile concepts of organisation (scrum, kanban)
4TH DAY
New technologies and business models:
Cloud technologies, virtual reality, augmented reality, internet of things, industry 4.0, drones, sharing economy, messaging, on-demand services, big data, marketplaces
Transforming business models
Platform business models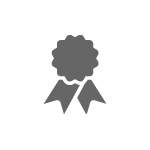 You will gain th efollowing competencies:
You will be able to critically evaluate e-business trends and draw corresponding conclusions for your own company.
You will learn about ways of thinking and work approaches of start-ups and will be able to apply them to your own company.
You will get to know management methods for the motivation of employees as well as tools for digital communication and cooperation.
The dates of the seminar series 2019/2020 at a glance
For the certification course "Digital Transformation Architect" you will take 5 thematic blocks from the certification course "E-Commerce Manager" as well as the separate thematic block "Innovation, Transformation & Leadership", which is specifically aimed at decision-makers and executives!