Give your company a decisive competitive edge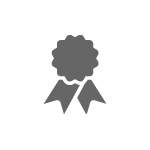 Companies are currently under a lot of pressure to innovate. Those wanting to still have successful business models in 5 to 10 years' time can't get around the topic of digitalisation and e-commerce.
This is why companies are urgently looking for innovative staff who are also capable of breaking out of old structures and processes, and replacing them with intelligent digital solutions. This is exactly what the Certification »E-Commerce Manager« enables you to do.
The 6 thematic blocks of the 12 month program include the areas of strategy, goal setting, structure, design, sales, shop management, optimisation, continuing development, and marketing. This provides you with well-grounded, practical, and relevant knowledge of the entire digital transformation process chain.
Here's why taking part in professional development as a Digital Transformation Architect is worthwhile
You will get to know new technologies, business models & current trends in digital business
You will learn to critically evaluate these trends and draw conclusions for your own company accordingly
You will receive comprehensive management knowledge concerning the development and implementation of a digital strategy
You will learn about ways of thinking and work approaches of start-ups and draw conclusions for your own company accordingly
You will become familiar with methods to define your target group and customer journeys
You will receive knowledge about the structure of digital business platforms as well as usability and conversion optimisation
You will gain insights into web analytics tools and digital communication and collaboration tools
You will get acquainted with strategies for change management and digital leadership in your company
You will directly apply your newly gained knowledge in practice-oriented business cases (either B2B, B2C or your own company-related case)
you are an executive, decision-maker, strategist, business development expert in a B2C or B2B enterprise
you want to drive the digital change in your company
you want to build up or expand your digital business expertise
you are open to innovative and agile methods
you want to engage in exchange with industry experts to acquire comprehensive knowledge
you want to motivate your employees and colleagues and raise their awareness for digital transformation
you want to practically apply your gained knowledge in small groups
you have commitment and enthusiasm for the seminar programme
you are internet savvy and interested new trends and developments


The dates of the seminar series 2019/2020 at a glance
For the certification course "Digital Transformation Architect" you will take 5 thematic blocks from the certification course "E-Commerce Manager" as well as the separate thematic block "Innovation, Transformation & Leadership", which is specifically aimed at decision-makers and executives!
| | | |
| --- | --- | --- |
| Topics | Dates | Location |
| Strategy & Goals | 25.-27.09.2019 | Jena |
| Innovation, Transformation & Leadership | 19.-22.11.2019 | Jena |
| Structure & Design | 22.-25.01.2020 | Künzelsau |
| Optimisation & Further Development | 25.-28.02.2020 | Jena |
| Digital Marketing | 23.-27.03.2020 | Jena |
| Strategy Implementation | 28.-30.04.2020 | Jena |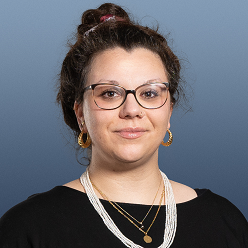 Would you like to learn more? I'm looking forward to your request!
Theresa Hempel
Project Leader Digital Business School